Rotary News
LORAIN ROTARIAN NAMED 2019-2020 DISTRICT 6600 GOVERNOR
by Rotary District 6600 | Dec 12, 2016 | General News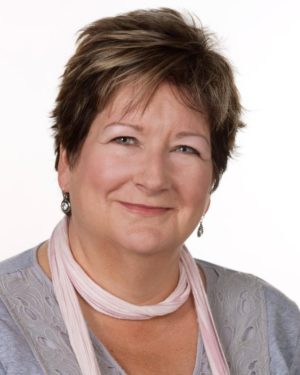 District 6600 in Northwestern Ohio is pleased to announce the selection of Carolyn Huston as District Governor for the 2019-2020 Rotary year.
Carolyn joined the Lorain Rotary Club in December of 1999. She served as the Club Treasurer for twelve years before becoming President-elect, then Presidentin 2015-16 and is presently the Immediate Past President and Membership Chair. She is a member of the Paul Harris Society and a Major Donor to the Rotary Foundation. Carolyn is a graduate of RLI (the Rotary Leadership Institute), and is a Faculty Member of the Great Lakes Division teaching in Districts 6630, 6650.
Carolyn became involved at the district level of Rotary after attending her first district conference in Toledo in 2012. She has served on the Foundation Committee in the administration of district grants, chaired the Annual Program Fund (EREY) sub-committee, and is currently making Polio Plus presentations. Currently Carolyn serves as chair of the Paul Harris Society. She is an active member of MESA and has attended three Uniendo Project Fairs. Recently Carolyn participated in a pilot program for MESA in Morazan State in Honduras. The program sought to organize local clubs to determine the needs of medical clinics in their areas and communicate these needs to MESA. MESA has successfully organized 4 clubs to participate and work as an organization with MESA. Carolyn is an advocate for Rotarian leadership and involvement.
Carolyn is involved in her community. She is an alumna of the Leadership Lorain County program. She served for six years on the Advisory Board of the Women's Fund at the Community Foundation of Lorain County – first as Treasurer and then as Co-chair. She served for the past three years on the board of Genesis House/Lorain County Safe Harbor – Lorain County's domestic violence shelter. Six years ago she founded the Genesis House Pajama Partywhich is held every January to raise awareness of the Genesis House and is also a major source of in-kind donations for the shelter.
Carolyn is employed as the CFO of Superior Electric Supply Co. in Elyria since 1984. She holds a Bachelor's Degree with a dual major in Accounting and Business Management. Carolyn and her husband Bob of 45 years reside in Amherst. They are the proud parents of four children and have five grandchildren.
Please join us in congratulating Carolyn on this distinguished appointment.
Please share this article!

---
News Archive